Ready to feel the power of Delivery Slip?
Secure Messaging Database & Transport
Better security starts with the storage of information in a Secure Messaging Database. Data is transported over a secure API (HTTPS) transport pipe for encryption at rest in the data jurisdiction of your choice. With only one copy of the secured information, senders can readily maintain control over their content, including the ability to prevent the downloading or forwarding of material, as well as the ability to recall messages or revoke database access.


Secure Community
The Secure Community is the second essential design element of better security. Your community will be made up of known collaborators. To access any protected information, all a Community member needs to do is provide a single password, or none at all if Single Sign-On (SSO) is enabled. Collaborators that are external to your organization are free of charge. And since your Community is made up of known collaborators impersonation, phishing and ransomware attacks are eliminated.
Patent Powered Technology
Better security is powered by 14 USPO patents that allow us to deliver superior ease and functionality right to your inbox. No more jumping from bolt-on solution to bolt-on solution, password to password just to get done what you should have always been able to do from your inbox.
Conventional Encryption
Conventional encryption creates a copy of the content on both the sender and recipient's end, making the control of information after it has been sent problematic. In order to secure content, individual emails are key-encrypted or a password protected PDF is created which subsequently travels over a transport pipe (SMTP) that is vulnerable to attack. Impersonation and phishing attacks remain. Since content is encrypted one message at a time, the option for a Secure Community does not exist.
Accessing Secure Information
DeliverySlip eliminates the need to manage multiple passwords and encryption keys when viewing secure content. Register once to view your initial secure message and all subsequent messages. Single sign on is supported removing yet another step in accessing your secure information.
Keep your existing email
Keep using your email. DeliverySlip adds a Send Secure button and a DeliverySlip control panel. You'll be able to view both secure and regular emails simultaneously from your inbox. No more clicking on links to view secure content.
DeliverySlip Controls
Control message before and after you send via our patent powered delivery slip technology with simple to use drag and drop and toggle controls. Minimize follow up with built-in workflow tools like deadlines, reminders and real-time activity notification. Restrict forwarding or downloading of information and even limit the time-sensitive information is made available for viewing.
A Uniform User Experience
DeliverySlip delivers a uniform user experience across all email platforms and devices including mobile for both sender and recipients. With data stored at rest in a Secure Messaging Database, security is never compromised even if a mobile device is lost or stolen.
Secure Electronic Signatures
DeliverySlip's built-in Electronic Signature is superior because it is secure, and you can confirm both the authenticity of documents and signatories. Produce a full chain of custody thanks to activity tracking and document versioning. Eliminate the need to follow up with built-in activity notification, reminder, and deadlines. DeliverySlip supports wet signature (stylus or finger), stamp (handwritten signature image), typed signatures, advanced PIN, multi-factor and SSO re-authentication.
Access To All Your Files
DeliverySlip offers a superior ability to secure files from Google Drive, OneDrive and SharePoint (DropBox and Box coming soon) allowing you to access and secure files effortlessly. Most email manufacturers force you into their native ecosystem ignoring that in the real world you've often got data everywhere. With the Secure Messaging Database, you can share files of up to 5GB in size without clogging up your or your recipient's inbox.
Secure Workflows & API's
DeliverySlip transcends traditional email encryption with an API that allows you to secure any workflow, not just email messages and documents. Only 27% of citizens worldwide are willing to share their sensitive information online, making it increasingly difficult to get and share the data that organizations need to serve their customers better.
Built-in secure workflows include Secure electronic statements, bulk send campaigns, approvals, reminders and deadlines.
Clients use DeliverySlip to secure workflows such as mortgage applications, crime scene reports, social assistance statements, vendor payments, field actions, product recalls and merchant applications.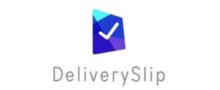 Patent-Powered Email Security & Productivity Suite

Used by more than 10,000 organizations worldwide, DeliverySlip is powered by 13 patents, penetration tested by KPMG and hosted on Microsoft Azure. You can trust DeliverySlip to keep your communications safe.
To find out more about how we can resolve your IT issues please email or call us:
Send us an email
Call us +44 (0)1462 416400