VoIP, 4G, 5G, wifi, xDSL, FTTC, FTTP, leased line, Ethernet........Let us make sense of it for you.
The breadth of digital communications available to businesses can be mind boggling. It's very easy to try different systems and end up with a mish-mash of instant messaging, video conferencing or webcasts that seem like a good idea at the time, but they can become mismanaged and time consuming.
At Octree we have in-depth knowledge of digital communications and make it our business to keep fully up to date as technology develops. We work with quality suppliers to provide a comprehensive range of services that will meet your business communication needs both now and in the future – securely and cost effectively.

Superior connectivity – wherever you are
We work with the major carriers to select the best service for you based on the geographic reach of each provider – ensuring that your connectivity is optimised, no matter where in the UK your business is located. On top of that, we can integrate connections of any type from any provider to ensure maximum diversity and fulfil your specific business requirements.

Hosted VoIP is the ultimate in business telephone systems
Our cloud-hosted VoIP service is the perfect and most cost-effective solution for telecoms whatever the size of your business. Whether you are operating from one small office or need to improve your phone systems throughout an entire building, we can provide as many phone numbers as you need through one single internet connection – and without the added expense of installing dedicated equipment and phone lines. VoIP gives you all the flexibility you'll need for your business, adding more numbers is effortlessly easy, and if you're relocating to new offices we'll ensure there is no interruption in communications.

Unified communications to optimise your business processes
Technology is a wonderful thing, but with so many options available there can be a danger that working processes can become less efficient. By understanding the communication needs of your business and how your staff work within it, we can put in place unified systems that will ensure enhanced communication, the ability to easily share information between teams, and improve your working processes for greater efficiency.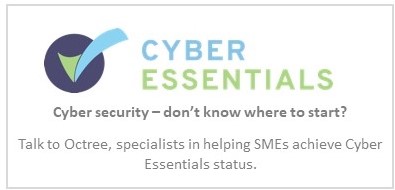 To find out more about how we can resolve your IT issues please email or call us:
Send us an email
Call us +44 (0)1462 416400