Uber's London licence extended by just two months
TfL want more details from the taxi-hailing firm before any future decision is made.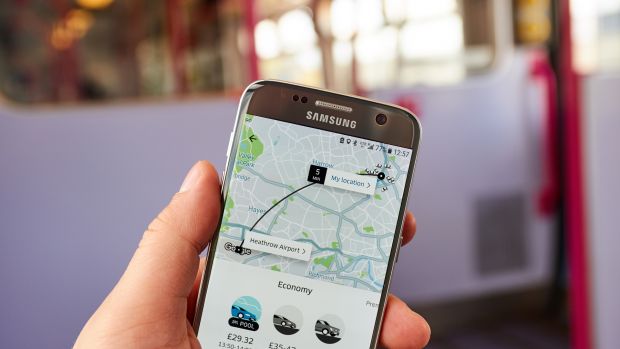 Transport for London has announced it will only grant Uber a two-month private hire operator licence instead of the five-year licence the company sought.
The two-month licence comes with "new conditions to ensure passenger safety" as TfL said it wanted more details from Uber.
Last year, the chief magistrate issued a 15-moth private hire licence to Uber, which is due to end on 25 September at 23:59.
Within its two-month licence, TfL will consider any future licensing decision based on additional information Uber provides.
"Uber London Limited has been granted a two-month private hire operator licence to allow for scrutiny of additional information that we are requesting ahead of consideration of any potential further licensing application," a TfL spokesperson said.
The root of the issue goes back to 2017 when TfL originally denied a licence renewal for Uber. The capital's transport organisation posted a statement on Twitter stating that Uber was "not fit and proper to hold a private hire operator licence".
TfL said that Uber's approach and conduct "demonstrate a lack of corporate responsibility" and listed four other areas of fault, including Uber's failure to report serious criminal offences, its approach to medical certificates and its approach to how DBS checks are obtained.
The impasse was eventually broken in court when the chief magistrate granted Uber a 15-month licence but ordered a number of extra conditions to be attached. Uber was required to produce independently verified reports every six months, add three non-executive members to its board and to maintain arrangements with the Met Police for the reporting of passenger complaints.
These conditions will remain for the new two-month licence, but there will be additional conditions covering ride-sharing, appropriate insurance and driver document checks by Uber.