Auvik is network management for MSPs
Today, businesses expect their IT networks to just work, kind of like electricity, silently functioning in the background.
And when networks don't work, businesses grind to a halt.
Why?
Because with software applications and data now in the cloud, networks are the gateway to everything employees need to do their jobs.
Access to people, access to information—all of this relies on the network. And who do businesses call when their networks go down? Their IT managed service provider (MSP).
But until now, it's been difficult for MSPs to manage their clients' networks efficiently and effectively.
Networks are incredibly complex, and managing them has traditionally involved many
time-intensive manual tasks. Tasks like typing arcane commands into a command-line interface most of us haven't seen since the '80s. Tasks like tracing wires by hand, manually drawing network maps, and backing up network device configurations.
What's worse, there are few standards across the industry. Vendors manufacture many thousands of network device models that run on different operating systems and work in different ways. And people who can make sense of this complexity are hard to find, hire and retain.
Helping MSPs manage network complexity is what inspires us to jump out of bed every morning.
With Auvik, MSPs know about network issues before their clients. They can provide clients with strategic guidance to evolve their networks so they're always fit for purpose. And they reduce business risk associated with the network.
Auvik's cloud-based software reduces the complexity of managing a network to simple, automated steps.
For MSPs, this means network management becomes an efficient and profitable service. For businesses, it means they continue to rely on their MSP.
The entire world runs on networks. At Auvik, we're doing our part to make sure it keeps running.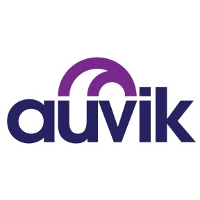 To find out more about how we can resolve your IT issues please email or call us:
Send us an email
Call us +44 (0)1462 416400