Domain-based Message Authentication, Reporting & Conformance
Email is widely used not only for business and personal communications, but also by automatic systems that send you notifications and reminders triggered by your online activity. However, email is surprisingly vulnerable to impersonation attacks and online fraud. The origin of its vulnerability is that the information displayed in the "from" and "to" addresses are not necessarily where the email actually came from and who originated it.
Several attempts have been made over the years to validate that the person who sent an email is who they say they are. More recently a protocol called DMARC has been created to give a clear answer to the validation question.
DMARC (Domain-based Message Authentication, Reporting & Conformance) uses two previously defined protocols SPF and DKIM and allows domain owners to explicitly tell the receiving email server what to do with an email that fails an authentication attempt.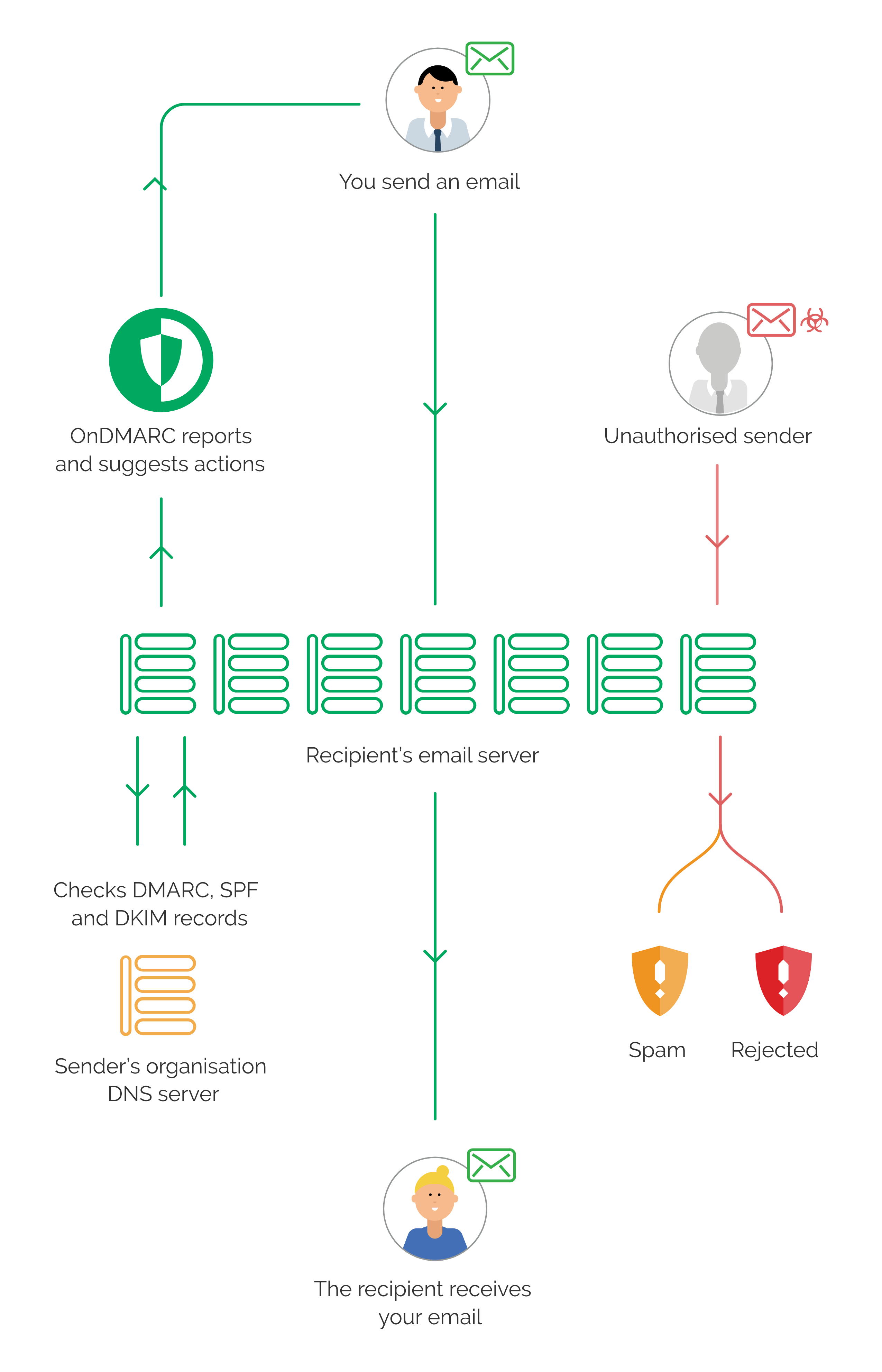 Impersonated emails can take many forms:
Please pay this invoice...
Can you send over that contract?
I need to confirm your personal details...
Check out the attachment...
Follow this link to reset...
You have important files to download.......
With OnDMARC you can protect your staff and customers from receiving and falling victim to these emails.
To find out more about how we can resolve your IT issues please email or call us:
Send us an email
Call us +44 (0)1462 416400